Apart from going to Paris to see art in the Louvre, or taking your children to see the Eiffel Tower and to tour the delightful chocolate and candy shops, there are so many other places that you can visit in France. Your main focus should be the French Alps. Give yourself a surprise that you will never forget as you will be left with a long lasting impression. Is it safe to take your children to the Alps? You ask. Well, if you haven't taken them with you yet, you have cheated them out of a great experience. There are many family ski resorts that will give you more than enough value for your money. Here, we will look at a few of them. France is many things but exciting whether in winter, autumn, summer or spring is at the top of the list.
Here is where to take your family in the French Alps:
Winter – Go for skiing at Serre Chevalier
Actually, this is not just one skiing resort as it is a collection of delightful little French villages that are stringed along the road that stretches from Briancon. There are over 250 km of good slopes where you can ski. However, note that Serre Chevalier is most suitable for intermediate skiers rather than beginners. While you ski there, you can stay at the Les Arcs, Meribel, Flaine or La Pagne. You can also stay at Chalet Charlotte a renovated monastery-turned resort. If your children are younger, you will want to try a slope that takes beginners, like Courchevel.
Summer – Go to Morzine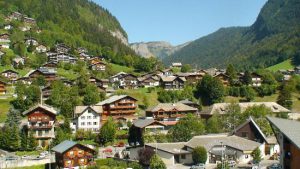 Who says that the Alps are only about snow and skiing? There is more to it than that. If you take your family there for the summer, you will be amazed at the range of family activities that you can all engage in. Morzine is the perfect place for a family holiday in summer. It has perfect spots for sunny outings with the snowcapped peaks of the French Alps in the near distance. It also has wonderful hiking trails as well as soft activities for children. Go for kayaking, canoeing and so many other activities.
Go to Val d'isere
Val d'isere is also a very popular destination for families. It is located in the southern part of the French Alps. this is the destination for people who want to detox their systems both mentally and psychologically after spending many months in the office. The clear, pure mountain air will leave you saturated with serenity and goodness and the good news is that there are many activities for the whole family. Hiking, bike riding, rock climbing, white water rafting, paragliding and pony rides are just a few of them. There are many hotels for accommodation. There are great slopes for skiing and snowboarding for people who want to ski in an off-piste ground.
Tignes
This alpine town in southern France is built close to lake which in summer becomes the hot spot for all water sporting activities. There is no limitation to the things that you can do here for fun which include swim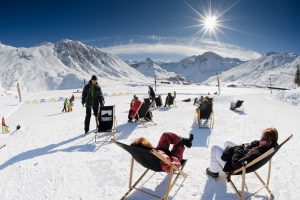 ming, sailing, fishing and so on. At the same time, your family will have a variety of mountain activities to choose from including skiing, mountain biking and so on. Paddle boarding, waterboarding and other similar activities should give you a good family bonding experience. Do not also forget that most of these activities are free, but that will depend on the Tignes holiday package that you choose.
There are 1001 places on the French Alps where you can take your family for fun. Alpine towns with great architecture, resorts and skiing slopes not too far in the distance are quite appealing and will give you just the ideal family bonding experience that you need.